A still frame from the 360 render of the video.
It all begins with a lightning strike...
A woman carved in stone begins to move..
Energy flows throughout the forest, drawing life to the woman in stone...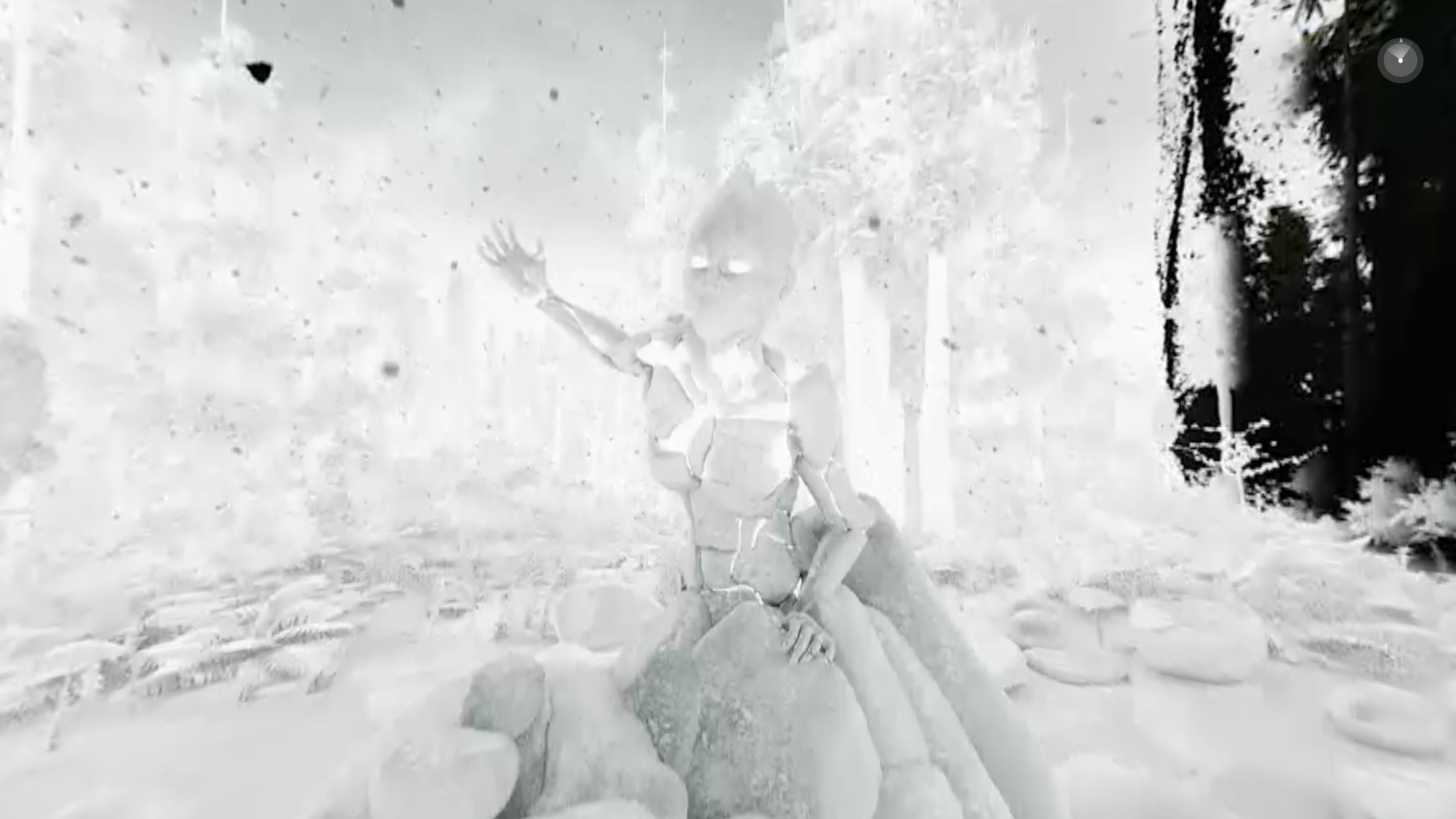 The old world is peeled back, leaving a vibrant new world in its place...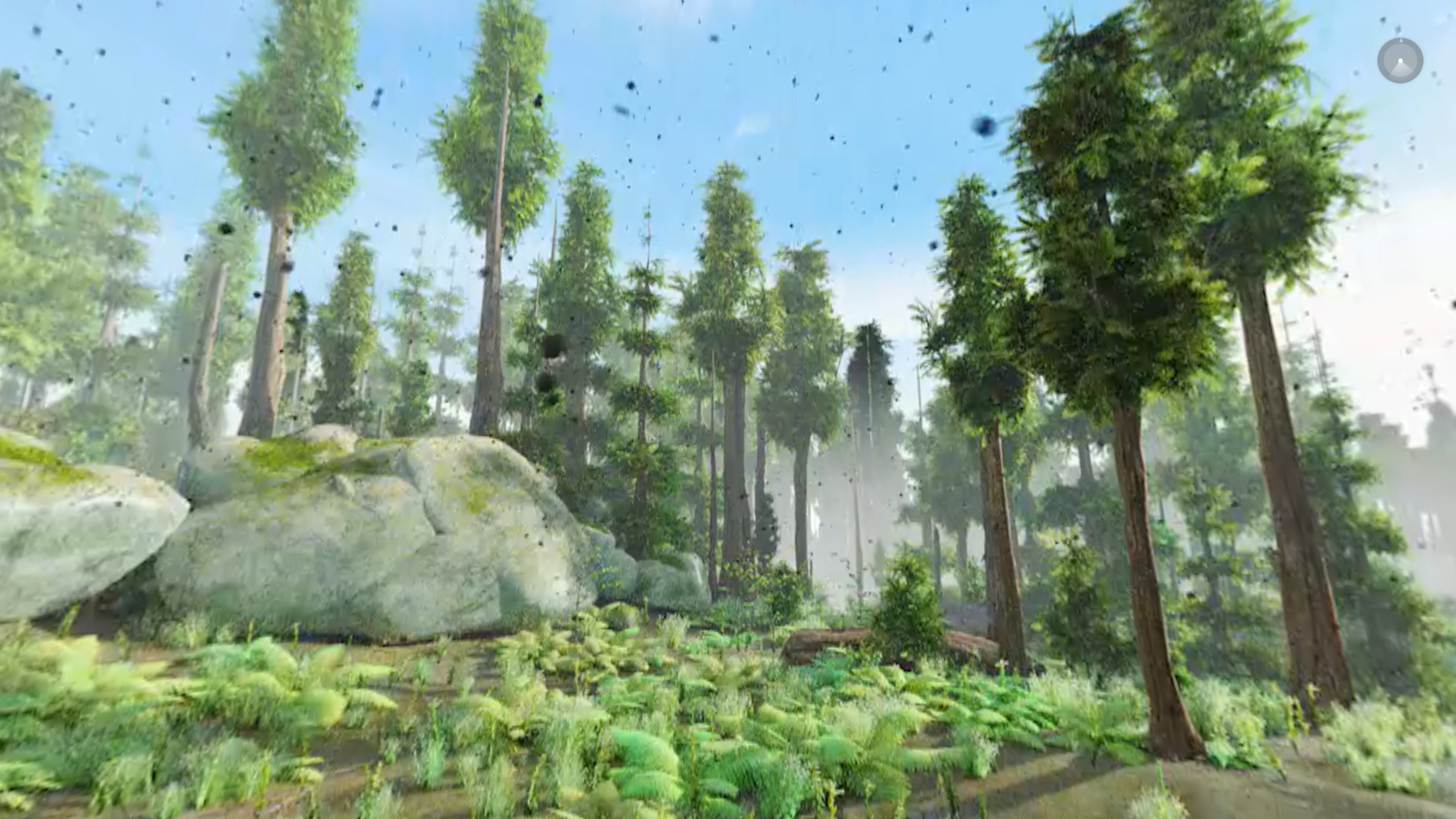 Working with the art team to create a character made of rock that could animate was a significant technical challenge
The forest scene went through many iterations and styles over the course of the project