A :30s TV/Web spot for Cheeriocraft!
We built a tool that allowed us to build complex structures and landscapes out of individual Cheerios, giving us great flexibility in our designs
Our rendering pipeline allowed us to play with more advanced lighting features such as volumetric fog, sun rays, and bounce lighting to really bring the Cheeriocraft world to life
The castle structure was built out of modular pieces, allowing us to design the walls and towers out of prebuilt blocks
Our 'test' island, where we tested different rendering and build methods for the larger island, with much shorter rendering times
An early animation test placing Buzz in a test world where he could move around
The iconic Buzz character rendered in a Minecraft style!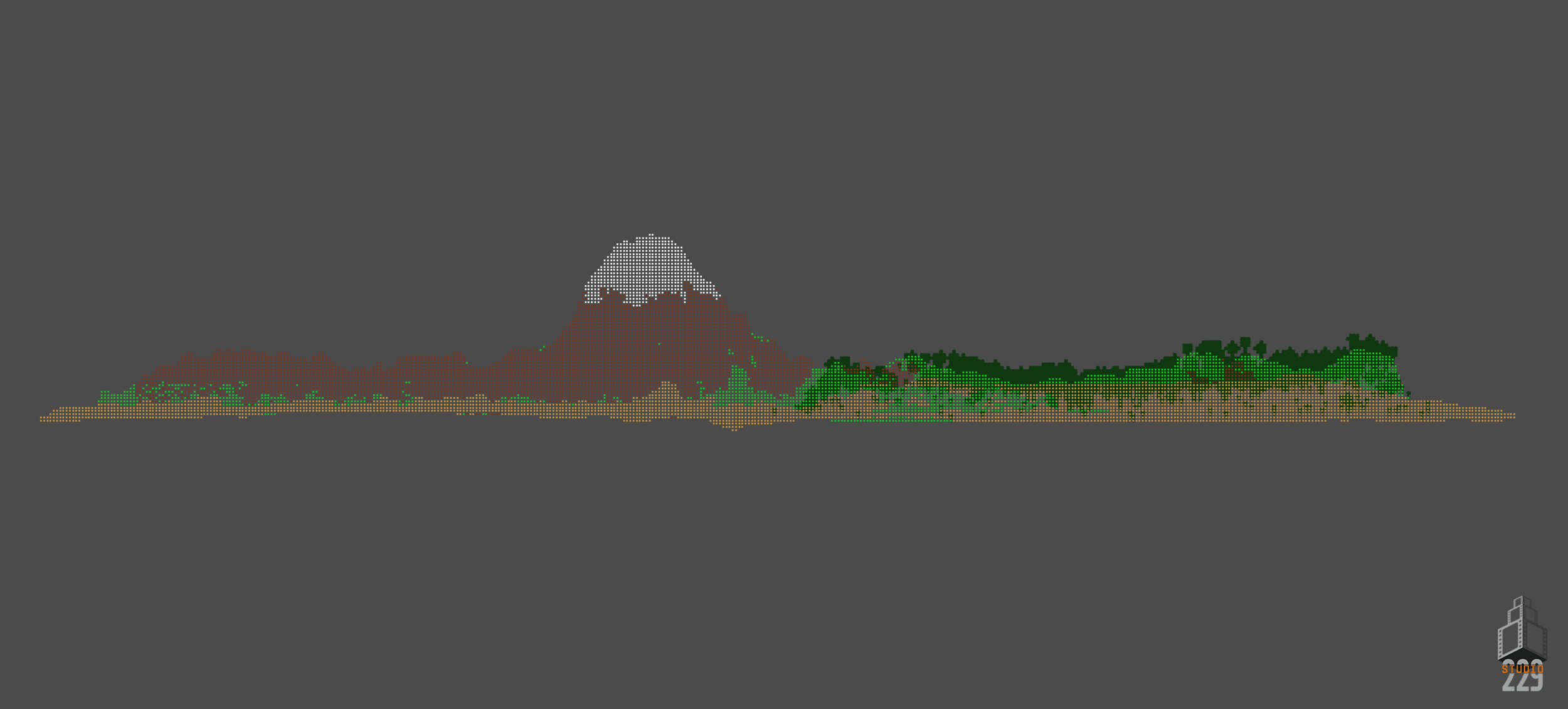 The viewport picture shows the size of the island, with each pixel being a stack of 3 Cheerios. We used Z height data to determine what kind of cheeioro was created, giving us snowy mountain tops, forested jungles, and deserts!
A 360 VR rendering of the island